» CHILI-SAMBAL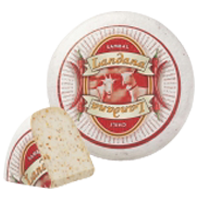 A cheese with a fiery temperament!
Try out this unique combination of mild Dutch goat cheese and fine chili pieces. Mild cheese with a kick. This milk-white cheese with red chili pieces is pleasing to the eye, as well as to the palate!
Lactose (<0,1g/100g) and gluten free. Contains vegetarian rennet.


Nutritional values per 100 g
energy
1566 kJ / 378 kcal
carbohydrate
0,1 g (<0,1 g)